I think that many people may have been wondering about this problem. We use cryptocurrency that provide anonymity and user safety, we install various browser add-ons that reduce spyware, encrypt drives if possible, but we still use Android, iOS, Windows, or other non-free systems.
Can anything be done about it?
When the Replicant was born - the system recommended by GNU, somehow I wanted to have it. Unfortunately, it was impossible to upload it on Motorola Droid 4. So my plan for the future was to buy Samsung Galaxy Note II - the most powerful smartphone that could run Replicant.
System
The Replicant is, to put it simply, LineageOS without non-free software. There are no blob in it, no Google services, no non-free programs. Everything it has, is compatible with the GNU license.
Most people reading about the Replicant are "shocked" that it even works at all - 3D Acceleration is slow (Software rasterizer), no video acceleration, Wifi? Only with the dongle to buy separately, Bluetooth? ... forget it. GPS? ...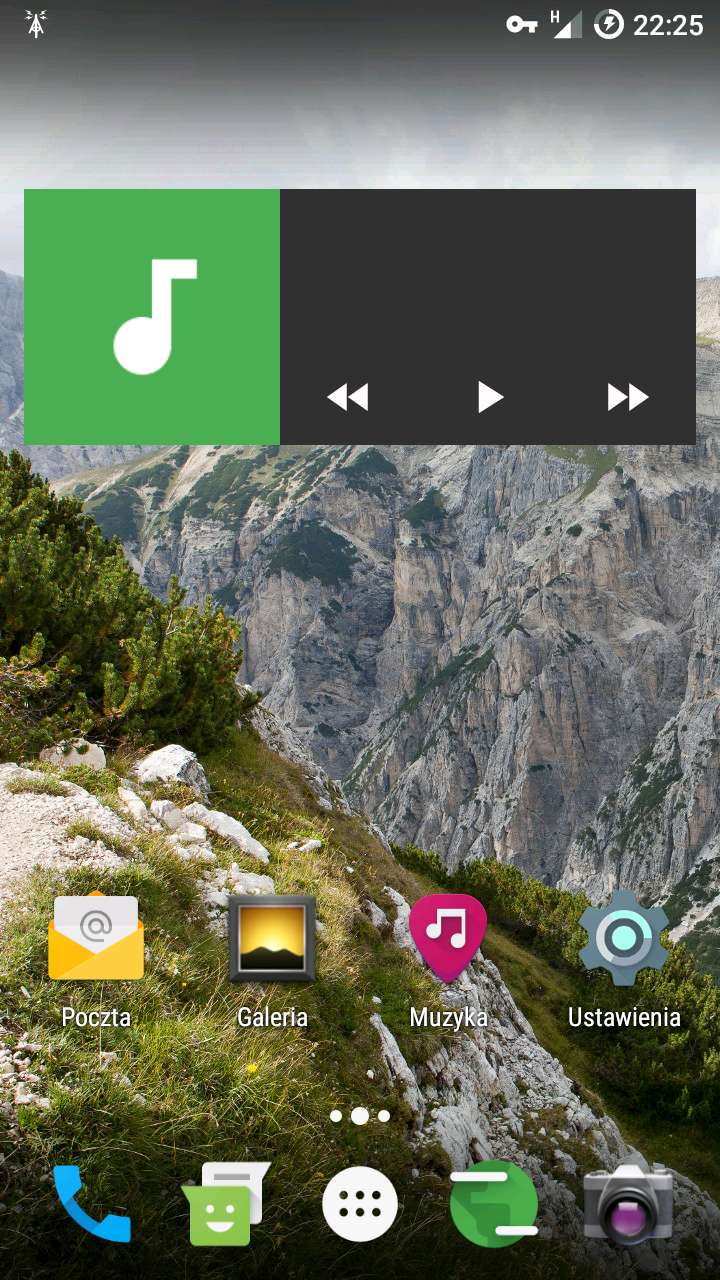 However, if we do not use these things, then the Replicant works great! The basic means of communication are working, and the functions that are not available often can be replaced.
No 3D accelerator? We have two ways to render graphics on the processor (it works pretty fine), Wifi? We suggest that you buy Dongle and with RepWifi - you can use Wifi. Alternatively there is also Reverse Tethering (the computer "gives back" internet to your phone) or mobile network (in Virgin Mobile you can buy 5.5GB internet for 19 PLN [~5 USD]). Movies? There is nothing that can be improved here, but the processor is pretty good at coping with 360p movies (at times even 480p).
Practically everything can be replaced. This is not often the best solution, but unfortunately developers can not magically put things to work without any problems, but as I mentioned before - they do what they can.
Software

If the software does not use OpenGL and any other hardware that is not supported by the Replicant, then it probably will work fine. Even 8 and 16 bits console emulators are working on the Replicant (so if someone use them, then I'd recommend it). Some applications run as fast as they would normally (with no 3D acceleration), others are a tad slower; But there are no bigger issues about using them.
Ultimately you can always run applications from Linux and that way make up for the missing software.
My opinion
In my opinion, Replicant is a great system, but it is not for everyone. If your phone serves you to communicate with Social Media, then it will be hard for you to get the right software. However, if you use your smartphone rarely (for basic things) or want to be "GNU" (have only free software), it may be recommended for you.
I realize that some people are pretty confused by the system - it works, but at the same time it does not work, but eventually it's the same good old LineageOS - only without spyware (and also it's functionality).
Personally, I am very supportive of the project, I try to help creators as much as I can, so my opinion is not really objective.