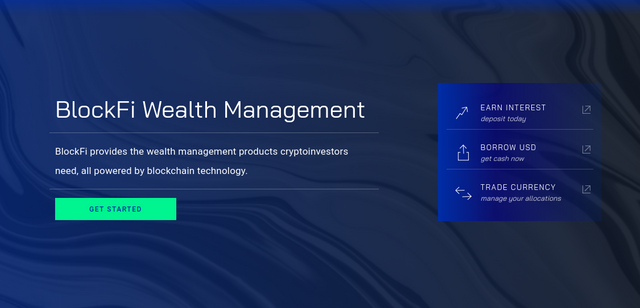 If your looking to earn interest on your holdings or take out a crypto backed loan then one of the companies that you might have come across is Blockfi.
Security
BlockFi client assets are securely deposited in to Gemini at a unique wallet address generated by Gemini, a New York trust company licensed by the New York State Department of Financial Services. Gemini is a fiduciary under §100 of the New York Banking Law and held to specific capital reserve requirements and banking compliance standards. Gemini also has digital asset insurance coverage and is SOC 2 Type 1 security compliant on its exchange and custodian platform.
This is one of the only lending platforms that I have come across that allows you to earn interest on crypto and access via a pc, being able to use a service on your pc is much more secure in my opinion than having to trust your phone, which I only like using as a second factor of authentication.
Attractive and flexible rates of interest
Lots of platforms require that you lock up your crypto for long periods of time to achieve the best rates, with Blockfi this is not the case and you even get one free withdrawal a month. They will allow you to earn up to 6.2% on your BTC 4.1% ETH and 8.6% GUSD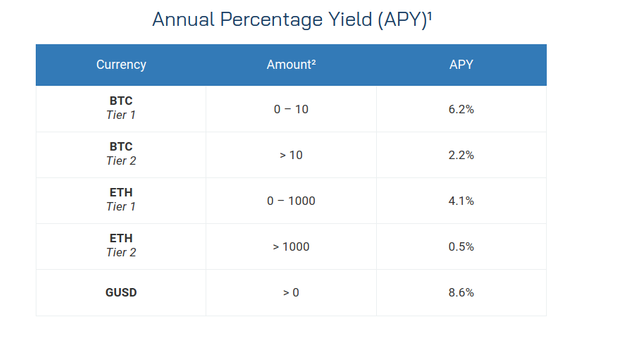 Trading and payment choice
Currently you have the option of earning interest on BTC, Gemini USD (GUSD), and ETH you can chose how you want to be paid.
Interest paid in the same currency deposited (Default)
For example, deposit BTC and get paid interest in BTC

All interest paid in the currency of your choice (Flex)
For example, deposit BTC and ETH and get paid interest in GUSD
At the end of each month you will see a statement regarding how much you have earned.
You can also manually convert on the site using the trade function.
Referral program
Out of all the platforms I have come across Blockfi is probably offering the best referral program, they are not trying to nickel and dime you into using other products, by using a referral link they will give you $10 worth of bitcoin as soon as you deposit $100 worth of crypto.